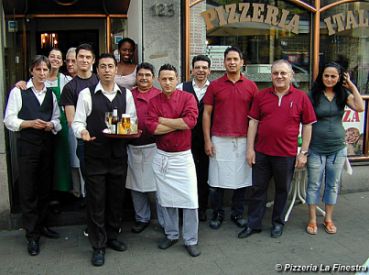 Benvenuto - Welcome to Pizzeria La Finestra.
Experience the top Italian Restaurant in Aachen.
The today's owner, Mr. Nicolino Bertacco (born in Bassano del Grappa), 1974 was already a member of the staff and finally he is managing it on his own since 1989.
Already for more than 20 years the entire team proves, how by constant commitment guests become friends.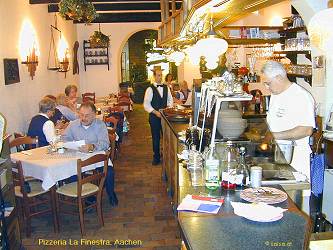 Enjoy with us Italian meals in cosy ambiente.
You can also look at our meals "online" and order by telephone.


The image on the right is our webcam. It is updated every 20 minutes. If you want to see the last eight images just click on it.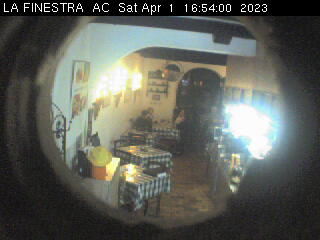 more pictures:
[the cellar]
Telephone / desk reservations: (0241) 25 845
FAX: (0241) 407 249 We have a rich list of[meals] and [ beverages] - with our specialities, like for example:
Pizzen, Pasta and fresh salads as well as meat and fish dishes.